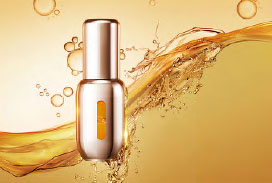 Cosmetics giant finds the beauty in Druva over Veeam and saves 30 percent
About AmorePacific Corporation
Rapidly growing AmorePacific Corporation is a powerhouse in the cosmetics industry. One of the world's ten largest cosmetics companies, the South Korean firm was founded in 1945 and bloomed into a conglomerate that markets 33 health, beauty, and personal care brands in the United States, China, and the Pacific Rim. Innovation fuels its success. As early as 1954, AmorePacific became the first beauty brand to establish a research lab, and Forbes recently placed it on its annual list of the World's Most Innovative Companies. The enterprise today has approximately 11,000 employees worldwide.
The challenge
Data is at the core of AmorePacific's success. At its Hong Kong datacenter alone, the business maintains numerous VMs, bare-metal VMware ESXi hypervisors, MS SQL databases, and file servers. AmorePacific relied on Veeam to back up its data to a second data center, but quickly discovered the backup and disaster-recovery architecture was slow, laborious, and costly.
Veeam demands frequent full backups, but each took seven days or more. When a full or incremental backup failed, administrators needed to perform still another full backup. Moreover, restoring data was difficult and very time-consuming. AmorePacific was spending endless amounts of time and money managing backup and disaster recovery (DR).
"Our data protection was expensive and unwieldy because we needed substantial storage resources," recalled Wai Chung, IT backup administrator at AmorePacific's Hong Kong headquarters. "We had to carefully monitor the backup site and adjust retention to ensure we didn't exceed capacity.
if want to see more information, please click the attachment as a follow.